Free of Charge
Target Audience
This training is open to leadership and direct service providers from DFCS, Community partners, Juvenile Probation Department, Behavioral Health Services Department, Santa Clara County Office of Education, San Andres Regional Centers, and all local nonprofits in Santa Clara County.
Course Description: 
Implicit biases are our automatic reactions toward other people based on our past learning and experiences. This course will define explicit bias and explore how humans make decisions, the stories we tell ourselves, how to improve our empathy skills, and how to become identity-conscious..
By the conclusion of this workshop, participants will:
Define implicit bias, differentiate it from explicit bias, and recognize the various forms and manifestations of implicit bias in both personal and professional settings.

Analyze and understand the consequences of implicit bias on decision-making processes, interpersonal relationships, and organizational culture, including its effects on marginalized groups.

Have acquired practical skills and strategies to mitigate implicit bias in their attitudes and behaviors and develop strategies to create more inclusive and equitable environments in their workplaces or communities.
---
About the Trainer: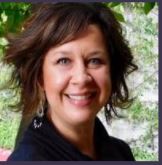 Melissa A. Santos, BSW Sr. Director of Strategy & Community Development. Melissa is passionate about breaking the stigmas that surround mental health, addiction, and domestic violence. She seeks opportunities to bridge the gaps between communities and cultures and build empathy, understanding, and resilience through the common experiences and trauma that bind us.
Ms. Santos oversees internal clinical training, leadership development, corporate training, and strategic initiatives. She also provides consultation services to nonprofits and foundations as an executive coach and in strategic planning and organizational development. She has over 25 years of experience in the behavioral health field and is a national trainer and CA Lead of the Celebrating Families! evidence-based curriculum for families impacted by addiction. Melissa facilitates trainings, conference workshops, and webinars on trauma-informed care, mindfulness, recovery, and organizational leadership throughout the country. She also hosts the podcast, Pathways to Resilience, which features guests from various walks of life sharing their resiliency journeys.
---
CE's: This course is approved for 3 continuing education hours for LMFTs, LCSWs, LPCCs and/or LEPs as required by the California B.B.S. under CEPA Provider #129412, and for RADT, CADC, and LAADC by CCAPP-EI CADAAC Provider # 7213401223.
Community Solutions is approved by the California Association of Marriage and Family Therapists to sponsor continuing education for LMFTs, LCSWs, LPCCs and/or LEPs. Community Solutions maintains responsibility for this program/course and its content.
Cancelation Policy: Cancellations are requested at least 48 hours prior to the training day. Kindly email Trainings@communitysolutions.org  to un-enroll from the training if you unable to attend after registration in order to receive a refund.
Questions? Please contact our Training Division:
Training@communitysolutions.org or 408-846-4791
If you need special accommodations to ensure a comfortable learning experience please contact our Training Division.
Click on image to view flyer