Who is Community Solutions?
Community Solutions is a mission-driven, non-profit organization based in Santa Clara County, serving clients who experience mental health symptoms and substance use challenges. The vast majority of our clients are on the lower end of the socio-economic spectrum, come from underserved populations, and utilize Medi-Cal insurance. We also have a series of non-Medi-Cal programs that offer services to those who are experiencing, or have survived, domestic violence, human trafficking and sexual assault. We serve clients across the lifespan, prenatal through older adult, and all levels of mental health acuity. Programs vary in intensity level, providing outpatient, residential, inpatient, and school-based services. Services provided include prevention, intervention, case management, therapy, outreach, counseling, and more.
Where will I work?
We have three main sites: San Jose, Morgan Hill, and Gilroy, with a fourth, smaller site in Hollister. The Gilroy office is our headquarters, where a majority of CS leadership and infrastructure is housed. Interns are assigned a home office based on program and proximity. However, staff and interns mostly do community-based work, seeing clients in their own environment, with remote options available around specific tasks. Number of hours per week varies depending on degree and school requirements, and weekly schedules are determined based on the intern's availability and program structure.
What type of internships are available?
Community Solutions offers internship opportunities for students pursuing degrees in Social Work, Marriage and Family Therapy, Counseling, Psychology and Public Health. The number of placements offered varies due to program capacity, but currently ranges from 20-40 students per year. Depending on the level of intern, students engage in case management, individual, family, and group therapy, outreach, counseling, crisis intervention, and special projects. We have LMFT, LCSW, and LPCC BBS supervisors that serve as field instructors. Additionally, we have many internal support departments that provide assistance to interns, including our Training, HR, Quality Assurance, and EMR departments.
What will I be doing?
Community Solutions offers a wide range of experience to our staff and interns. Intern duties vary based on assigned program, degree, and experience level. Clinical interns will provide therapy services, including mental health assessment, treatment planning, care coordination, and more. Bachelors level and MSW 1st year students will perform primarily case management services, including connection to resources, skills-training, outreach, and more.
Our CS Learning Training Institute offers numerous trainings on evidence-based practices, including: mental health assessment, treatment planning, Medi-Cal documentation, Cognitive Behavioral Therapy, Motivational Interviewing, Dialectical Behavioral Therapy, Seeking-Safety, Trauma-informed interventions for therapists, Celebrating Families!, Understanding Sexual Orientation, Gender Identity and Gender Expression (SOGIE), and time and energy management. Additionally, we are partnered with Santa Clara County Learn through which staff and interns have access to a plethora of other trainings including Solutions Focused Brief Therapy and Trauma-Focused CBT (taught by one of the developers himself, Dr. Mannarino).
Is there compensation available?
Yes! We have received grant funding that allows us to pay our interns at the following rates:
Master's Level: $23/hour
Bachelor's Level: $20/hour
Highschool/Community College Level: $17/hour
Additionally, all interns are provided with the equipment necessary to complete their internship: we provide an agency laptop, cell phone and HIPAA-compliant tote while they are in their internship.
For any questions regarding internships, please email Matthew Rensi, Learning & Development Manager, matthew.rensi@communitysolutions.org or Tyler Washington, Learning and Development Supervisor, tyler.washington@communitysolutions.org.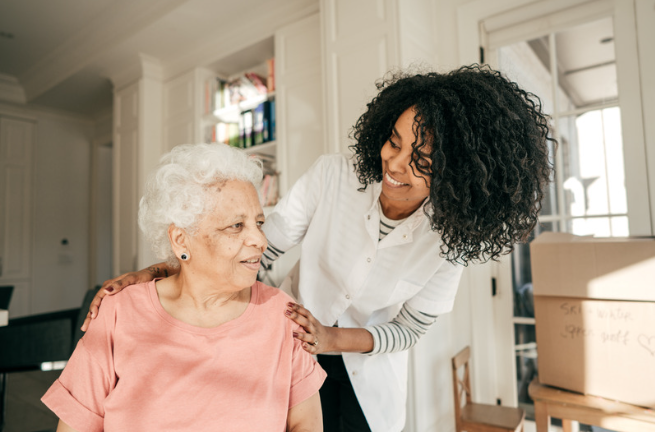 Adults & Older Adults
The adult/older adult division at Community Solutions offers internships for MSW, MFT, and PCC students. The various programs available provide treatment for adults struggling with mental health issues, and sometimes substance use challenges. There is also various programs that work with special populations - like individuals struggling with homelessness or involved in the criminal justice system.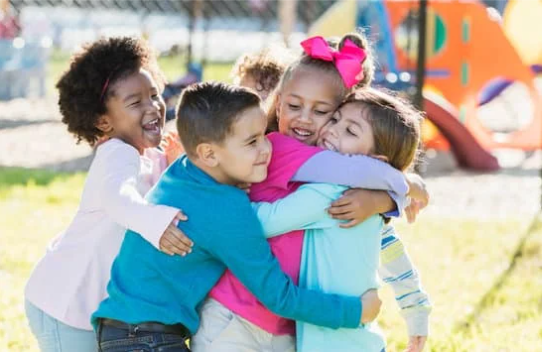 Children & Youth
We offer internships for BSW, MSW, MFT, and PCC students in our children and youth division. There are various programs including, but not limited to: outpatient mental health services, school-linked prevention and intervention services, and programs serving youth impacted by substance use or gang-involvement.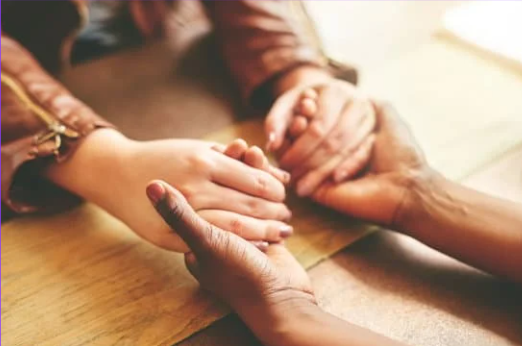 Solutions to Violence
Our Solutions to Violence programs provide empowerment-based services to strengthen and support survivors of domestic violence, intimate partner abuse, sexual assault, and human trafficking crimes. We also provide education and prevention services on these issues for schools, groups, and the community. There are opportunities for MSW and BSW students.
Community Solutions' Entry-Level Behavioral Health Internship Experience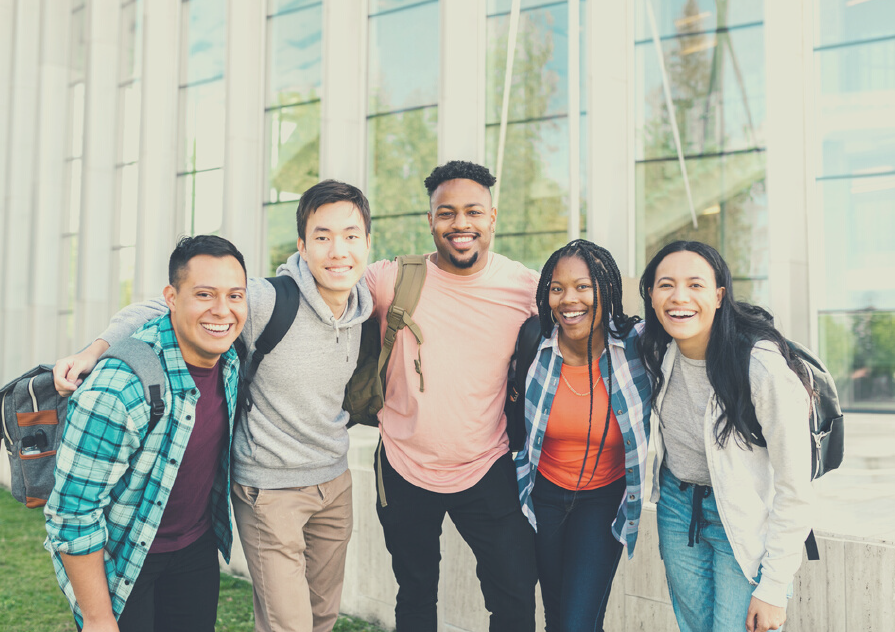 Community Solutions is offering an 8-week entry-level paid internship experience in which participants will be introduced to various career pathways in
community behavioral health. You will have the opportunity to
engage with members of the agency at various levels, shadow and
participate in community efforts, and gain professional development
skills for a comprehensive understanding of the mental health field.
Part of the 8-week experience includes a 2-week skills building course
hosted in partnership with San Jose City College in which students
will receive an introduction to a multitude of behavioral health topics
and practices including Trauma-Informed Care, Youth Mental Health
First Aid, Culturally Informed Practices and more!
Requirements:
No previous experience required!
Must be at least 18 years of age.
Must be eligible for employment in the United States.
Have an interest in a career in community behavioral health.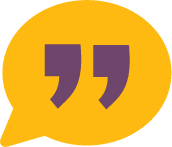 "I was very grateful for having a very supportive team who were always there for me. Great supervisor, manager, team members and clinical coordinator who would make time for me if I was stuck at something and would go through that with me. "
KB, LPCC, Intensive Outpatient Program
"I love Community Solutions! I would love to be back and maybe consider this for a future place of employment. Matt has been great during our group supervisions and I have learned so much. Thank you!"
CL, BSW, Solutions to Violence Division
"I am so thrilled with my experience that I hope to work with this agency and this team again in the future. "
SR, MSW, FSP-Child & Youth Program
"Group supervision was tremendously helpful as it offered a safe, supportive environment to interns to discuss a range of topics and foster growth. I got the most out of my learning and experience during group supervisions. "
"I enjoyed working with Saul Gonzales and watching him interact with the youth. Watching him taught me a lot. My favorite part of the internship was the personal clients I had. I enjoyed having the experience of going to their homes, getting to know them, and coming up with a plan on how to help them. "
"The Training Department was the highlight of the internship experience with the knowledge and training provided. "
"I appreciate my time at Community Solutions. It is a supportive environment and any student would be lucky to be placed at CS for their internship. "
" At Community Solutions I met some wonderful women who helped me with my fears and helped me understand that I did not deserve to be abused by anyone. "
Luz, age 50, Solutions to Violence
" [Community Solutions] helped me with my problems and were there when I was having hard times. They have helped my family with a place to live and helped us pay some bills and buy some food when we needed it. "
Serena, age 15, Child & Youth Behavioral Health
" I cannot describe very well but all I know is that each day is getting better. Your program helps. "
Jin, age 62, Adult Behavioral Health
" Thanks to the program, I left the ugly house I was living in that had two small windows for the 8 of us, dirt floors, broken windows, no door, and the toilet always clogging. Now my children and I have a nice apartment where we have more space, privacy, and carpet where we can be barefoot. "
Teresa, age 38, Solutions to Violence Supportive Housing Program