Price: $60 per person
Course Description: 
Often, remaining focused and completing tasks on time can be challenging due to disruptions like phone calls, meetings, text and other people crises. Even with these seemingly never-ending demands, many of us could feel a lot more productive if we increased our self-management skills when it comes to where we focus our time and energy. In this course, you'll will develop a basic understanding of time management skills by learning techniques to help recognize the most common distractions and how to best react in these "moments of choice". Mastering time & energy management helps us reach our goals and reduce stress.
By the conclusion of this workshop, participants will:
Identifying their biggest time stealers which reduce their efficiency and established solutions to reduce or remove their negative impact.
Acquire practical time and energy self-management skills for scheduling, planning, and prioritizing work.
Discuss a range of time management solutions with their peers.
About the Trainer: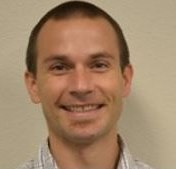 Matthew T Rensi, Ph. D., LPCC. is a Licensed Professional Clinical Counselor who also holds a Ph. D. in counselor education and supervision. He has extensive experience providing therapy to people struggling with psychosis, homelessness, various mental health issues and the legal system. In addition to this, he provides trainings throughout Santa Clara County on various aspects of mental health treatment including assessment, individual therapy, and safety/crisis situations. Matt has also conducted research on the Diagnostic and Statistical Manual of Mental Disorders using linguistic analysis.
CE's: This course is approved for  2 continuing education hours for LMFTs, LCSWs, LPCCs and/or LEPs as required by the California B.B.S. under CEPA Provider #129412, and for RADT, CADC, and LAADC by CCAPP-EI CADAAC Provider # 7213401223.
Community Solutions is approved by the California Association of Marriage and Family Therapists to sponsor continuing education for LMFTs, LCSWs, LPCCs and/or LEPs. Community Solutions maintains responsibility for this program/course and its content.
Cancelation Policy: Cancellations are requested at least 48 hours prior to the training day. Kindly email Trainings@communitysolutions.org  to un-enroll from the training if you unable to attend after registration in order to receive a refund.
Questions? Please contact our Training Division:
Training@communitysolutions.org or 408-846-4791
If you need special accommodations to ensure a comfortable learning experience please contact our Training Division.
Click on image to view flyer