Training Dates: September 6, 13 & 20 Time: 9:00 am – 11:00 am 
Price: $120 per person
Course Description: 
Seeking Safety is a core care model at Community Solutions, and is an evidence-based treatment for clients over age 18 who have experienced trauma and/or substance abuse.  Seeking Safety teaches present-focused coping skills to help clients create a sense of safety in their daily lives. It is highly flexible and can be conducted with a wide range of clients, providers, and settings.  Participants will engage in small group discussions, and role plays to develop an understanding of the 25 Seeking Safety treatment topics, each representing a safe coping skill relevant to both trauma and/or substance abuse, such as "Asking for Help", "Creating Meaning", "Compassion", and "Healing from Anger."  In this training, we cover background on trauma and substance abuse (rates, presentation, models and stages of treatment, clinical challenges). Training will also include language to use in documentation and treatment planning.
By the conclusion of this workshop, participants will:
Develop an understanding of the evidence-based treatment of trauma and substance abuse
Identify 3+ key goals of Seeking Safety, and express knowledge and comfort in discussing the 25 treatment topics
Identify assessment resources and the stages of change
Acquire language to describe Seeking Safety skills in documentation and treatment planning
About the Trainer: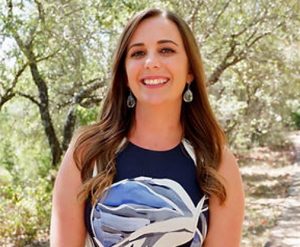 Rachel Garner, LCSW-S, is the owner of Garner Counseling and Consulting. As a private practice clinician, she provides individual, couples, and family therapy in the state of Texas. Her specialties include family systems focusing on play therapy for children, parent coaching and support, and perinatal mental health. Rachel is a trained parent educator in Positive Discipline and Triple P Parenting programs. She also specializes in treating substance use disorders through a trauma-informed lens after working in addiction treatment for over 10 years. Rachel has over 12 years in the behavioral health field, both as a direct practice clinician and in senior leadership, in both the non-profit and private sectors. As a former CEO of an addiction treatment facility, Rachel provides consultation and clinical supervision services to behavioral health facilities, focusing on operational success, clinical quality, and leadership development. She is also a national trainer of the Celebrating Families! Evidenced-based curriculum for families impacted by addiction. Rachel currently resides in Austin, Texas, with her husband, son, and 2 dogs.
CE's: This course is approved for  6 continuing education hours for LMFTs, LCSWs, LPCCs and/or LEPs as required by the California B.B.S. under CEPA Provider #129412, and for RADT, CADC, and LAADC by CCAPP-EI CADAAC Provider # 7213401223.
Community Solutions is approved by the California Association of Marriage and Family Therapists to sponsor continuing education for LMFTs, LCSWs, LPCCs and/or LEPs. Community Solutions maintains responsibility for this program/course and its content.
Cancelation Policy: Cancellations are requested at least 48 hours prior to the training day. Kindly email Trainings@communitysolutions.org  to un-enroll from the training if you unable to attend after registration in order to receive a refund.
Questions? Please contact our Training Division:
Training@communitysolutions.org or 408-846-4791
If you need special accommodations to ensure a comfortable learning experience, please contact our Training Division.
Click on image to view flyer