Training Dates: November 30,  December 7 & 14, 2022  Time: 10:00 am – 12:00 pm 
Price: $120 per person
Course Description: 
In this course, participants will learn about the Motivational Interviewing approach to helping people change and see the crucial importance of matching interventions to individuals' stages of change in order to improve the likelihood of success. In addition to examining the principles of MI, learners will learn and practice specific skills and techniques that will support the primary goals of MI, which include establishing rapport, eliciting change talk, and establishing commitment language.
By the conclusion of this workshop, participants will:
Foundational principles and spirit of Motivational Interviewing,
List 4 processes of Motivational Interviewing
Help clients consider their own reasons for change
Employ basic Motivational Interviewing skills to help clients resolve ambivalence in favor of change
How Motivational Interviewing is used in different practice settings.
About the Trainer: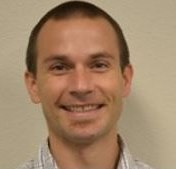 Matthew T Rensi, Ph. D., LPCC. is a Licensed Professional Clinical Counselor who also holds a Ph. D. in counselor education and supervision. He has extensive experience providing therapy to people struggling with psychosis, homelessness, various mental health issues and the legal system. In addition to this, he provides trainings throughout Santa Clara County on various aspects of mental health treatment including assessment, individual therapy, and safety/crisis situations. Matt has also conducted research on the Diagnostic and Statistical Manual of Mental Disorders using linguistic analysis.
CEUs: This course is approved for  6 hours of continuing education units for LMFTs, LCSWs, LPCCs and/or LEPs as required by the California B.B.S. under CEPA Provider #129412, and for RADT, CADC, and LAADC by CCAPP-EI CADAAC Provider # 7213401223.
Cancelation Policy: Cancellations are requested at least 48 hours prior to the training day. Kindly email Trainings@communitysolutions.org  to un-enroll from the training if you unable to attend after registration in order to receive a refund.
Questions? Please contact our Training Division:
Training@communitysolutions.org or 408-846-4791
If you need special accommodations to ensure a comfortable learning experience please contact our Training Division.
Click on image to view flyer