Price: $90 per person
Course Description: 
Empathy, as a skillset, is the antidote to disconnection. Research is clear that when care providers respond with empathic skill, our interactions improve and along with that, positive health outcomes follow. With Trauma Informed Care and Motivational Interviewing as foundational frameworks, we will explore various reasons people become escalated, how to prevent that from happening, and how to respond when encounters reach the point of tension or conflict.
Motivational Interviewing skills, when combined with strong empathy skills, can prevent escalation all together. And when we find ourselves in situations where tensions rise and conflict is high, responding with self-awareness, attention on psychological and physical safety, and a team-approach can make a significant difference in our interactions with clients.
By the conclusion of this workshop, participants will be able to identify and practice:
How the elements Trauma Informed Care underpin effective de-escalation interventions, and the importance of responding with a team approach.

How Motivational Interviewing skills support preventing escalation and how to use them when clients are distressed, angry, and/or escalated.

An increase in self-awareness of how your history, your characteristics, and your work experience/training impact how you respond to tension and conflict in your interactions with clients.

Prevention and intervention skills that are evidence-based at preventing and responding to escalation.
About the Trainer: 
Holly Hughes, is a highly accomplished behavioral health leader. Ov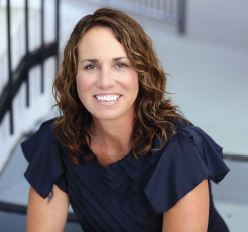 er the years, Holly has witnessed strengths and struggles of her patients, recognizing that inequity is a root cause of suffering and often a barrier to health and resilience. She leads a team of clinicians whose mission it is to create access to quality, empathic care for all, dedicated to partnering with colleagues and community members to shift systemic racism and other types of oppression toward the health and wellbeing of the community.
CE's: This course is approved for  3 continuing education hours for LMFTs, LCSWs, LPCCs and/or LEPs as required by the California B.B.S. under CEPA Provider #129412, and for RADT, CADC, and LAADC by CCAPP-EI CADAAC Provider # 7213401223.
Community Solutions is approved by the California Association of Marriage and Family Therapists to sponsor continuing education for LMFTs, LCSWs, LPCCs and/or LEPs. Community Solutions maintains responsibility for this program/course and its content.
Cancelation Policy: Cancellations are requested at least 48 hours prior to the training day. Kindly email Trainings@communitysolutions.org  to un-enroll from the training if you unable to attend after registration in order to receive a refund.
Questions? Please contact our Training Division:
Training@communitysolutions.org or 408-846-4791
If you need special accommodations to ensure a comfortable learning experience please contact our Training Division.
Click on link to view flyer