Price: $90 per person
Course Description: 
This course provides key information about Fetal Alcohol Spectrum Disorders (FASD) and its commonly associated complications, along with tools for prevention and intervention. You will learn ways that you can raise awareness for these disorders, which can ultimately result in proper treatment and prevention of FASDs along with some valuable resources.
By the conclusion of this workshop, participants will be able to identify and practice:
Understand terminology and the benefits of proper diagnosis of the spectrum
Recognize and understand the strengths and difficulties of individuals with FASD
Describe the short- and long-term effects of FASD for the individual and family
Describe creative environmental supports for home and school
About the Trainer: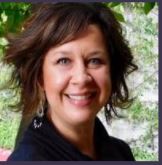 Melissa Santos, BSW is the Senior Director of Strategy and Community Development at Community Solutions overseeing internal clinical training, leadership development, corporate training and strategic initiatives. She also provides consultation services to nonprofits and foundations in strategic planning and organizational development. She has over 22 years of experience in the behavioral health field and is a national trainer and CA Lead of the Celebrating Families! evidence-based curriculum for families impacted by addiction. Melissa facilitates trainings, conference workshops and webinars on trauma-informed care, mindfulness, recovery and organizational leadership throughout the country. She also just launched a blog and podcast, Pathways to Resilience, that features guests from various leadership positions sharing their resiliency playbooks.
Cancelation Policy: Cancellations are requested at least 48 hours prior to the training day. Kindly email Trainings@communitysolutions.org  to un-enroll from the training if you unable to attend after registration in order to receive a refund.
Questions? Please contact our Training Division:
Training@communitysolutions.org or 408-846-4791
If you need special accommodations to ensure a comfortable learning experience please contact our Training Division.
Click on link to view flyer