Private Funders
We sincerely thank our private funders for their support. Their contributions enable us to adapt and expand our services to meet the changing needs of our local communities and to strengthen our capacity to provide critical services. We are honored to partner with these foundations and organizations in caring for the children, families and individuals who seek our services to improve their lives.

The Morgan Hill Branch of the American Association of University Women (AAUW) is committed to providing local and national support to AAUW's mission, promoting equity for women and girls. Community Solutions is grateful to receive funding from the AAUW Morgan Hill Wildflower Fund to support our art therapy program for survivors of domestic violence. www.aauwmh.org
 
The Community Foundation for San Benito County is dedicated to building a stronger community and enhancing the quality of life in San Benito County through the support of philanthropic activities. Community Solutions is grateful to receive funding to provide services to victims and residents at risk of domestic violence, sexual assault and human trafficking. www.givesanbenito.org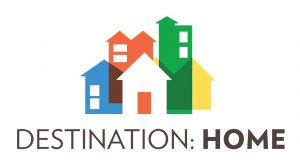 Destination: Home is a public-private partnership serving as the backbone organization for collective impact strategies to end homelessness in Santa Clara County, Under the umbrella of the Silicon Valley Community Foundation, Destination Home worked with regional partners to develop a five-year Community Plan to End Homelessness. Community Solutions is grateful to receive COVID-19 support funding from Destination:Home. www.destinationhomesv.org
FIRST 5 of Santa Clara County provides all children ages 0-5 with programs and services that ensure children are born and remain healthy, receive more from their education, and become productive adults. It is their mission to support the healthy development of children ages 0-5 and enrich the lives of their families and communities. We thank FIRST 5 Santa Clara County for their continued partnership as we serve young children and families in our community. www.first5kids.org

Flagstar Foundation has a 30-year tradition of supporting charitable causes that align with its corporate philanthropy priorities. In light of the coronavirus pandemic, the Flagstar Foundation is adjusting its philanthropic priorities to provide critical funding to help those affected by the crisis. The Foundation board places special emphasis to direct grant funding toward nonprofits that serve racial and ethnic groups, the LGBTQ community, people with disabilities, women, and veterans to ensure it is supporting and promoting the bank's commitment to diversity and inclusion. Community Solutions is grateful to receive COVID-19 support funding from Flagstar Foundation. www.flagstar.com

The Gilroy Assistance League (GALs) is dedicated to supporting the youth of the Gilroy Community. Community Solutions is grateful for a grant that provides backpacks and school supplies to youth receiving services at our agency. www.gilroyassistanceleague.org
The Gilroy Foundation provides a way for individuals, families and corporations who share a common commitment to the future prosperity and well-being of the Gilroy community to support its needs in the areas of health, education, recreation, technology, culture and civic services. Community Solutions is grateful for the Foundation's grant for supplies and equipment essential to the care of our clients.  www.gilroyfoundation.org
Hurlbut-Johnson Charitable Trusts
For the past decade, the Hurlbut-Johnson Charitable Trusts has generously supported Community Solutions' domestic violence shelter and agency operations.
The Monterey Peninsula Foundation enhances the quality of life in Monterey County and surrounding areas by strengthening services, programs and support that contribute to healthy, vibrant communities. The Foundation provides support for Community Solutions to provide better access to culturally-responsive services for victims of crime in San Benito County including survivors of intimate partner abuse, sexual assault and human trafficking. www.montereypeninsulafoundation.org
The Morgan Hill Community Foundation connects donors with local needs for a long-lasting, effective impact on our community. The Foundation provided essential supplies for use by clients of our Family Justice Center, a secure location where victims of family violence can receive multiple services that protect their safety, ease their distress, and put them on the path to recovery. www.morganhillcf.org
The Pinpoint Foundation supports nonprofit organizations addressing domestic violence, sexual assault, human trafficking, foster youth, maternal health, and open space preservation. Community Solutions is grateful to receive operating support for its Solutions to Violence services. www.pinpointfoundation.org

Silicon Valley Community Foundation advances innovative philanthropic solutions to challenging problems. Through visionary leadership, strategic grantmaking and world-class experiences, it partners with donors to strengthen the common good locally and throughout our world. Community Solutions is grateful to receive COVID-19 support funding from Silicon Valley Community Foundation. www.siliconvalleycf.org

Sunlight Giving is dedicated to supporting the basic needs of low-income families with children ages 0-5. The Foundation supports access to food, safe and stable shelter, family support resources and quality health care necessary to sustain healthy families and strong communities.  Community Solutions is grateful to receive operating support for its Solutions to Violence services. www.sunlightgiving.org

Tipping Point is a non-profit founded in 2005 that believes families with low incomes deserve access to the most effective services that can help them break the cycle of poverty for good, and that donors deserve a return on their philanthropic investments. Tipping Point collaborates with the public sector to leverage its impact and create scalable change. Community Solutions is grateful to receive COVID-19 support funding from Tipping Point. www.tippingpoint.org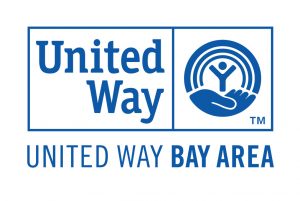 United Way Bay Area activates individuals and organizations to break the cycle of poverty in the Bay Area by creating poverty-fighting programs that scale and drive impact. It is also a catalyst that inspires people to invest in each other to strengthen and transform our communities through financial stability, employment and career opportunities, and basic needs and homelessness prevention. Community Solutions is grateful to receive COVID-19 support funding from United Way Bay Area. www.uwba.org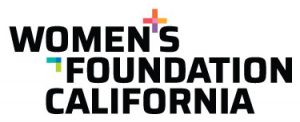 The Women's Foundation of California believes that a gender justice approach needs to be at the forefront of its response to the longstanding challenges of inequality that persist in California. It invests in community-based organizations working to address the root causes of inequity and advances solutions led by women and girls. Community Solutions is grateful to receive COVID-19 support funding from the Women's Foundation of California. www.womensfoundca.org